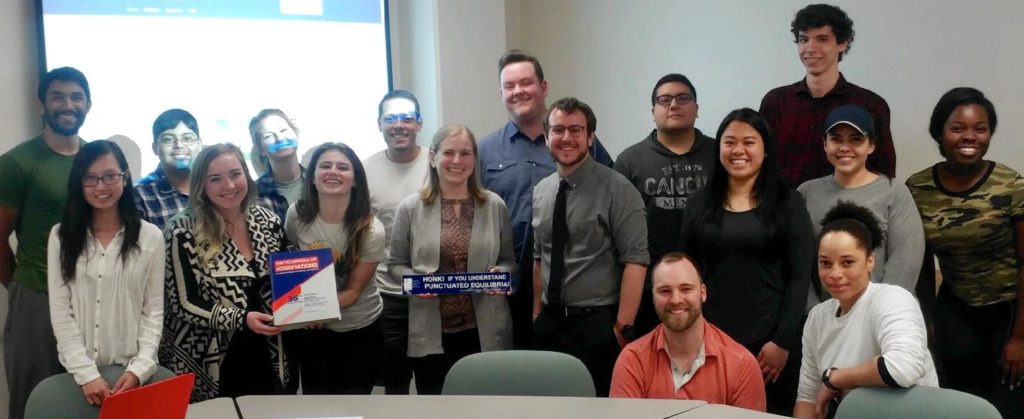 My teaching interests span public policy, organizations and interest groups, agenda-setting, American government and political institutions, research design and methods, and computational analysis. In 2019, I received the UTA President's Award for Excellence in Teaching (Untenured).
Courses taught at the University of Texas at Arlington:
Interest Groups and Political Advocacy
Research Methods and Political Analysis (graduate cross-listed)
Political Science Research Lab *2017 class pictured above*
Organized Interests in America: Advocacy and Influence (graduate)
Government of the United States  
Public Policy Analysis (graduate)
Introduction to Public Policy Analysis
Health Politics & Advocacy (co-taught with Daniel Sledge)
I also advise a number of undergraduate students (through the Honors College, McNair Scholars Program, and the Undergraduate Research Opportunity Program) and mentor MA students as a thesis committee member.