Revolving Door Lobbying (Book Project)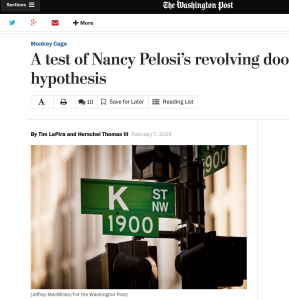 Timothy LaPira (JMU) and I are exploring the size and scope of Washington's revolving door, and its impact on interest representation.  We recently completed a book that is in press at the University Press of Kansas (expected publication by spring 2017).  Our ongoing work has been mentioned in The Hill, Politico Influence, and National Journal, and we authored a guest post on the Washington Post's Monkey Cage blog.
Mapping the Politics of Public Health: Threat Perception, Advocacy, and Policymaking
Public health is an inherently political matter, deeply intertwined with governing institutions, political disputes, and ideas about how government should act and why. With Daniel Sledge (UTA), I am working on a new, large-scale project that systematically maps the politics of public health.  We aim to treat specific public health threats and diseases as units of analysis and trace elite framing, policy advocacy, public attention, and government response over time.  Our project is funded by a UTA College of Liberal Arts "From Cure to Care: Advancing Human Well-being through Arts, Humanities, and Social Sciences (iC2C)" seed grant.
Contagious Agendas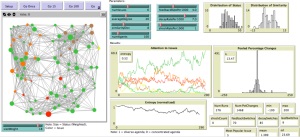 I am currently working on research that studies contagion and bandwagon effects in policymaking.  I argue that a process of 'issue contagion' explains rapid changes in the attention of policy elites as they struggle to attend to an array of pressing issues and problems.  To examine the conditions under which issue contagion develops, I build a computational model of agenda-setting behavior (AgendaSim).  I test the empirical implications of the model by applying it to observed patterns (e.g. the dynamics of bill introductions, public statements, and lobbying activity).
Interest Groups and the Policy Process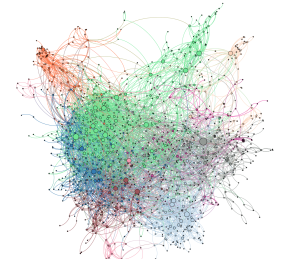 Darren Halpin (ANU) and I are working on research that examines the role of interest groups in the policy process (both in the US and in comparative perspective). I am presently building a comprehensive dataset of 1,400 national organized interests to support the analysis of groups' policy advocacy strategies, media prominence, partisan ties, and position-taking on legislation in Congress.  With Bert Fraussen (ANU), we are also working on research from a new study of national interest groups in Australia.
Policy Agendas Project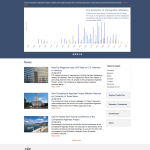 I previously managed the Policy Agendas Project (2011-2014) and now contribute to the project as an affiliated faculty member.  The Project provides 12 datasets on the national policy agenda, which include over 260,000 observations categorized by issue area. In collaboration with UT-Austin's LAITS, the Project has launched a new, interactive website for the Comparative Agendas Project.